Holiday Photo Ornament
This easy holiday craft will help frame the milestone moments you've experienced this year with your little one! And it's a great way to reuse your baby food jar lids to create festive green ornaments or personalized gift tags in a sustainable way.
What you'll need:
Beech-Nut® jar lid
Printed photo
String
Glue gun
Scissors
Pine stems
Steps:
Start by tracing the lid around your printed photo, and then cut it out as a small circle.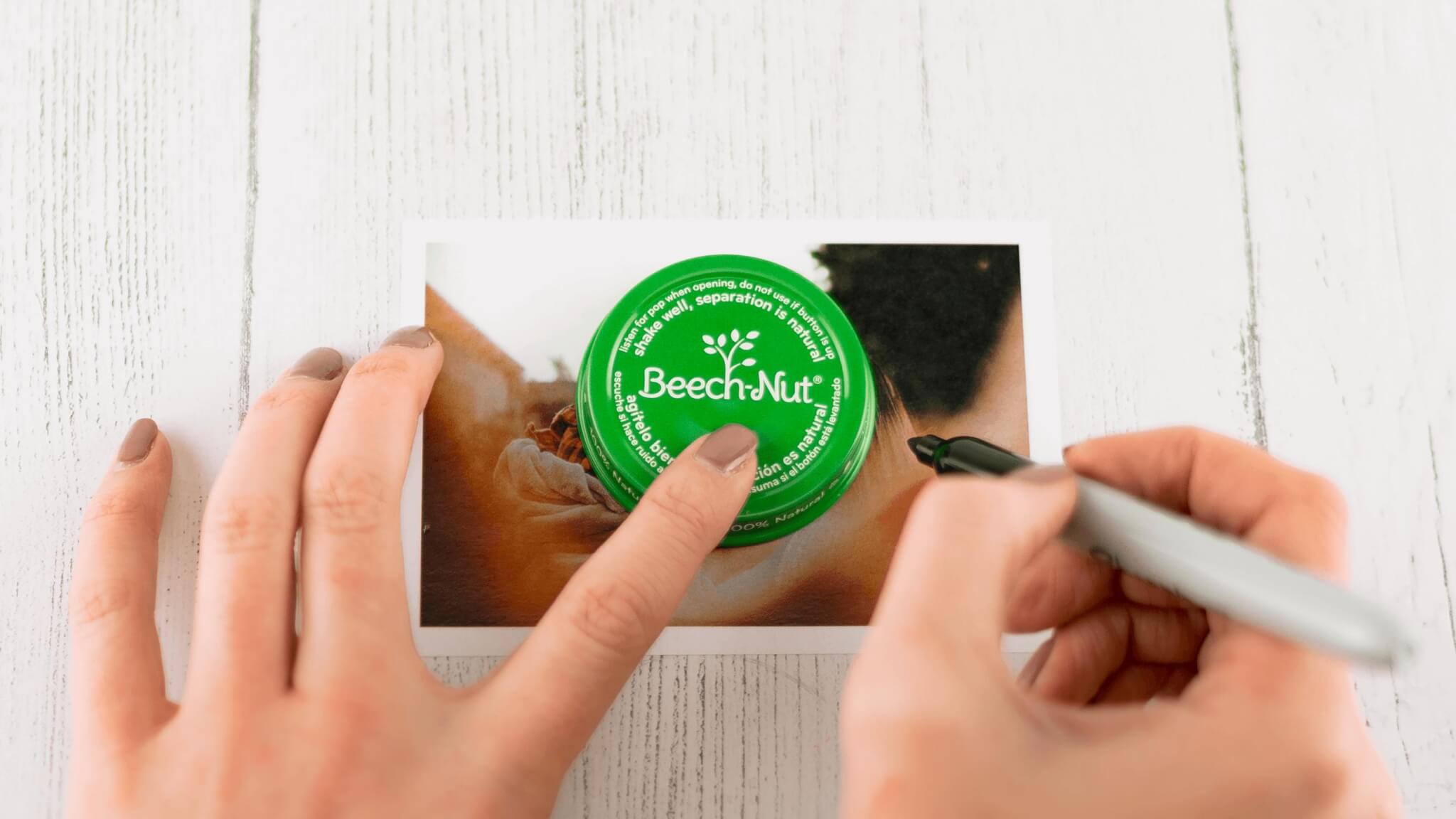 Glue around the lid using a hot glue gun, and then attach your pine stems, ribbon, or tinsel.
Glue on a loop of string to the other side of the lid.
You're all set! Time to decorate your tree! Or, use it as a cute, personalized gift tag on your gifts.