Make Your Own Stage 3 Foods
Starting around eight months old, your baby is likely eager to try new tastes and textures every day as they develop new motor skills and get more experience with eating. At Beech-Nut, we love seeing how babies transition from smooth purees to the new consistencies and combos of stage 3 foods, but we know stage 3 blends can be hard to find in your local grocery store. So, here are some tips on how to repurpose stage 2 blends to add new textures and more protein for a growing baby.
Repurpose Stage 2 Purees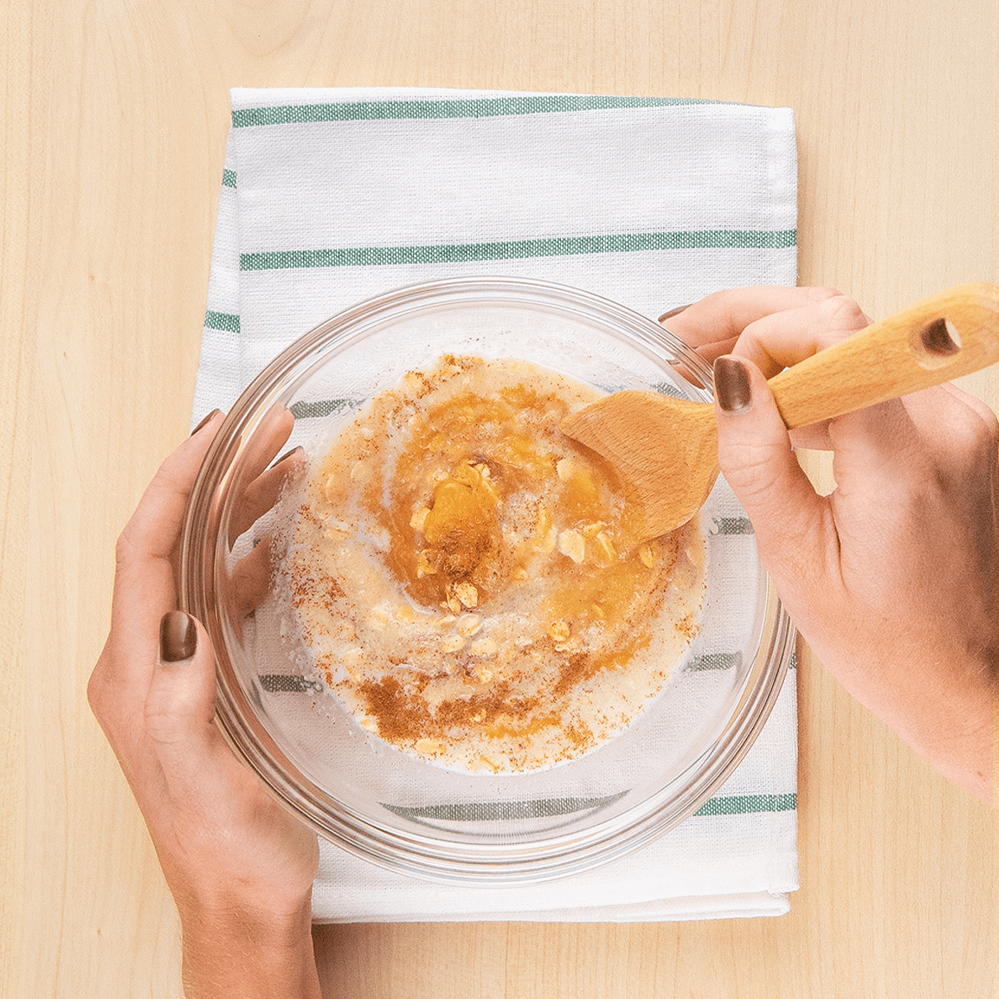 Mix in whole grains: Until now, your baby has likely only tasted smooth purees. As he or she ages, it's important to diversify the consistency of their meals. Mix in heartier textures such as quinoa, barley, or oats to Beech-Nut jars to add a grainy toothsomeness to baby's meals. Overnight oats are one of our favorite breakfast options, because it's so quick and easy! Check out our pumpkin spice overnight oats recipe here. 
Try pasta: One of the most common introductory foods for babies is bite-sized pasta pieces, as long as baby is able to chew on his own. Since you probably already have pasta in your kitchen, this is a quick and convenient way to add some texture to baby's diet. As your baby begins to embrace these foods, try this recipe from our Registered Dietitian Nutritionist Eileen for an easy-to-make, healthy spaghetti sauce using Beech-Nut vegetable purees like green beans or sweet potatoes!
Mash lentils, chickpeas & beans: Adding mashed lentils, chickpeas, and beans is a common way to thicken up soups, but they're also perfect for thickening your favorite purees! Try adding these to any Beech-Nut jar for a meal complete with calcium, iron, and fiber.
Introduce protein: Your baby may be getting protein in their diet from milk, but this is a great time to add other protein sources. Try adding small, shredded pieces of any of these to one of our Naturals or Organics jars for a wholesome dinner in a jar! Turkey and sweet potatoes is one of our favorites. 
Lean red meat, poultry (chicken, turkey) or fish (make sure your baby doesn't have an allergy)
Well-cooked eggs (yolk and white)
Full fat cottage cheese
Whole-milk yogurt (avoid yogurts with artificial sweeteners)
Add purees to your favorite recipes: Our purees aren't just for babies—these snacks will have your whole family wanting more. Add your favorite flavors to soft foods your baby can enjoy, like muffins or pancakes cut into small bites. For an easy recipe, check out some yummy mango puree pancakes our Pediatric Nutrition Expert Nicole here.
Let Baby Self-Feed
Try dissolvable snacks: Babies who like feeding themselves will love Beech-Nut Melties. Our Melties are designed to help baby practice fine motor skills, while being easily dissolvable to minimize choking hazards. As your child grows, add pretzel pieces and dried fruit for a healthy trail mix! See a list of Beech-Nut Melties here.
Get Creative!
Be the chef—create your own combos: We love seeing what innovative fruit & veggie mixes we can come up with. Chop or mash your own favorite fruits & veggies and add them to our Beech-Nut purees to introduce new combinations and textures to baby. Make sure to let us know what you come up with. Some ideas: chickpeas, lentils, or other baby-friendly leftovers from your family meal.
Make a frozen treat: Frozen purees are great for snacks and can also help soothe a teething baby. For help preparing your own, check out this frozen puree teething heart recipe from BabyFoodE here.
Let us know your favorite meal ideas by finding us on Facebook or Instagram. We'd love to hear from you!
*Always check with your pediatrician before introducing new foods to your baby's diet