Meal Plan for 12-Month-Old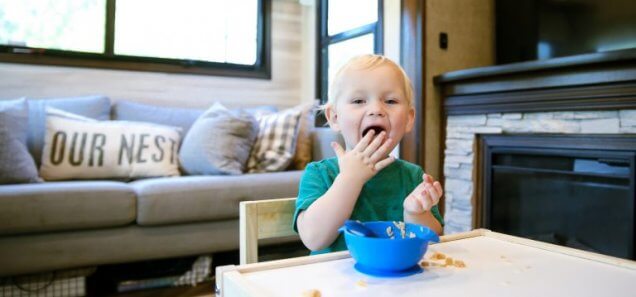 Once your little one is approaching 12 months old, he'll want to start picking up foods and eating with his hands. Encourage that budding "pincher grasp" with a variety of finger foods and healthy snacks that add diversity of tastes, textures, and nutrition into the feeding routine.  See below for an easy meal planner with ideas for breakfast, lunch, snacks, and dinner for your 12-month-old!
As a reminder, children 12 months and up who aren't getting breastmilk or formula anymore will need to have dairy with their meals – either cow's milk or yogurt. Adding a 4-6 oz drink of milk to each meal is an easy way to make sure your child is getting the important nutrients they need.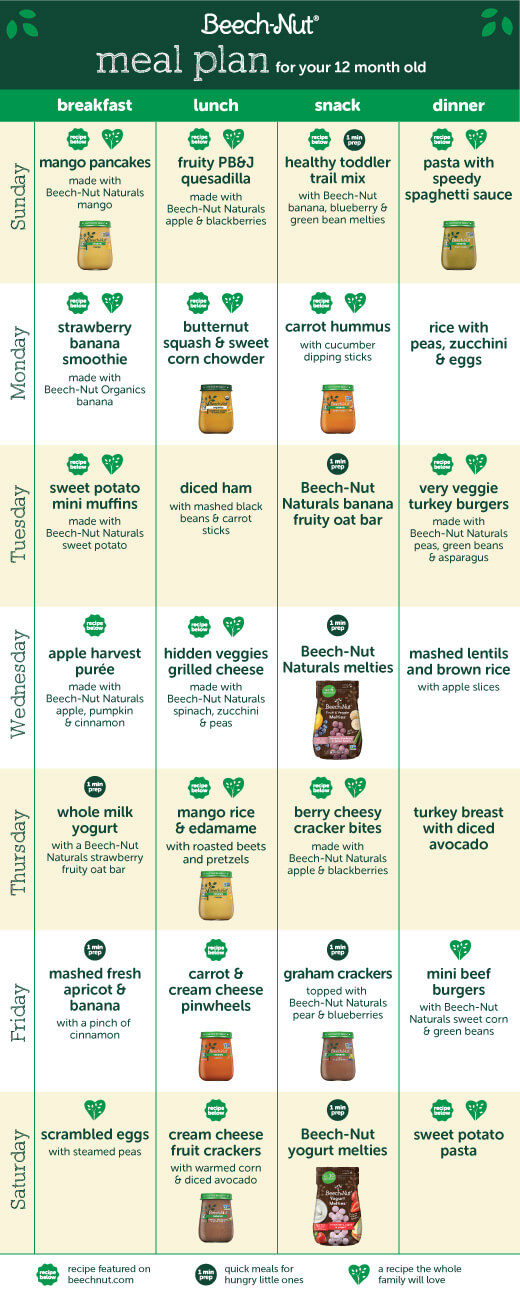 If the recipes above sound delicious to you, the recipes are all available here on our website! Let us know which ones your little one loves most!
Sunday:
Monday:
Tuesday:
Wednesday:
Thursday:
Friday:
Saturday: