Meal Plan for 8-Month-Old
Want to introduce a variety of new tastes and textures for your growing 8-month-old? Check out our meal plan below, for breakfast, lunch, snack, and dinner ideas to add diversity into your feeding repertoire.
What's best is that adding diversity doesn't have to also add difficulty! Look for the easy recipes (all just a few simple ingredients) in our blog. And if your little one doesn't like the new flavors right away? Stick with it: It can take up to 10-15 tries before he/she accepts a new taste.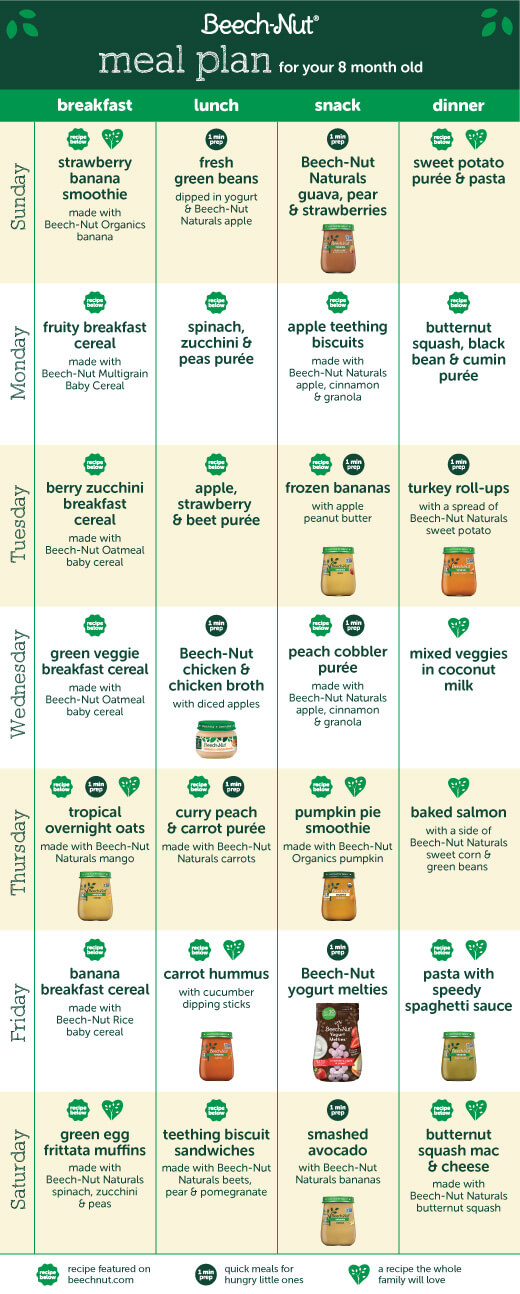 If the recipes above sound delicious to you, the recipes are all available here on our website! Let us know which ones your little one loves most!
Sunday:
Monday:
Tuesday:
Wednesday:
Thursday:
Friday:
Saturday: