back
classics beef & beef broth jar
The deep, warm flavor of real beef and savory broth—our Stage 1 Beech-Nut Classics beef & beef broth baby food is a hearty blend that hits the spot.
Stage 1 Baby Food Benefits:
Great first step in solid food eating.
Simple flavors inspire good eating habits.
Just real beef and beef broth. Nothing artificial added.
Included Inside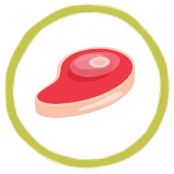 Beef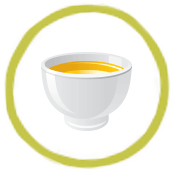 Broth
Ingredients: 65% beef, 35% beef broth.

For the most accurate and up-to-date product information, please always refer to the label on the package itself.
Smells AWFUL

My baby has liked quite a few baby food flavors, but this one she was NOT a fan. It probably didn't help that it smelled worse than wet cat food. She made ugly faces and groaning noises the whole time we tried to feed it to her and after 7min we eventually gave up bc she was just storing it in her mouth. I don't think beef normally smells bad on it's own, so I'm not sure why it would smell so awful in this form.

Response from Beech-Nut®:

Our S1 Beef and Beef Broth may taste and smell bland but it's just what a baby needs when they first begin to eat meat. We'd love to spice it up and cook it on the grill like you would do with your steak but unfortunately a baby's palette isn't that sophisticated yet. Once you have ruled out any food allergies you can try mixing in some fruits or veggies to make feeding more enjoyable. We've also sent you an email to collect information from your jar so that we can take a look at that specific batch.

Great!

Overall my daughter loves this brand but for some reason she wasn't a huge fan of this one. I tried it myself and it was great nothing bad with it, i just believe she is not ready for this flavor yet. I hope she likes it in the future as she will eventually need her meats.

No iron??

My baby likes the food. I however do not understand how this food provides zero percent of iron when beef is quite high in heme iron?

Response from Beech-Nut®:

Please check the ingredients on the jar for the most updated product info. Our Classics Beef & Beef Broth contains 4% of DV iron per serving (jar). We will correct the info on the website to reflect this!

Very healthy product

We buy this product for years, my sister has an special diet, and is what she eats in the morning, and has been very good for her health
See More