back
classics corn & sweet potato jar
Fresh corn and fresh sweet potatoes come together in a delicious fall-harvest-inspired purée. Your little one will cozy up to the tastes of autumn all year-round with our Stage 2 Beech-Nut Classics corn & sweet potatoes.
Stage 2 Baby Food Benefits:
Great next step in solid food eating.
New flavor combinations inspire good eating habits.
Real vegetables for real taste. No artificial colors, flavors or preservatives.
Included Inside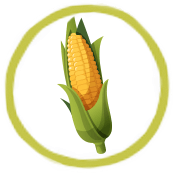 Corn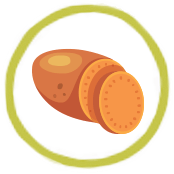 Sweet Potatoes
Ingredients: 42% corn, 39.5% sweet potatoes, 18.5% water.

For the most accurate and up-to-date product information, please always refer to the label on the package itself.
Even I love it!

I've never been so cautious as so the quality of foods I eat and give to my son until I became responsible for a person. Like any great mom, I want him to grow healthily and know that I provided him with the best. So I taste EVERYTHING. If it's good enough for me, then it's good enough for my baby. This flavor right here is one of my favorites - his too! Plus I love that it's all natural. That really makes meal time even more fun for me as well. Haha! It's also an amazing price, which I love.