back
Naturals apple & spinach Fruit & Veggie Bars™
With just three ingredients, these snack bars are a veggie-packed alternative to sugary granola bars. Made with only apple, spinach, and dates, there's no added sugar in this non-GMO snack for kids. Stage 4 apple & spinach Beech-Nut® Naturals Fruit & Veggie Bars™ are a go-to snack you can feel good about, at home or on the go! Gluten-free snack with an easy-to-eat texture for little mouths, for babies 12 months and up.
Simple, nutritious snack bar for toddlers
Just 3 ingredients (Dates, Apples, & Spinach)
Each box contains 5 bars
Nothing artificial, gluten free
Included Inside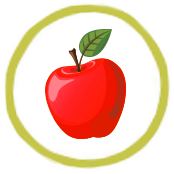 Apples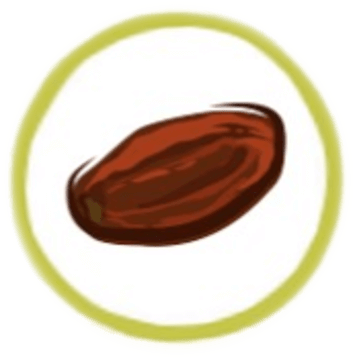 Dates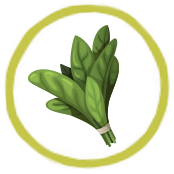 Spinach
Ingredients: dried apples, dried spinach, dates.

For the most accurate and up-to-date product information, please always refer to the label on the package itself.
Iron Rich!

My baby has really taken to liking these bars now that he is 12 months old. His iron levels were lower than ideal at his last checkup so I'm more cognizant of which snacks provide a source of iron. These were the only "toddler snacks" in our pantry that had any notable amount of iron. Plus, these bars keep his busy for a little while. I just wish there was an option to buy them without the individual packaging.

Too hard to chew

My baby made faces every time I offered this snack to him. He didn't like the texture and would spit it out.

Better for older toddlers

Unfortunately, these are just too hard and thick for my son to eat with his few teeth. I got scared he was going to choke so I tried breaking it into pieces, but that wasn't really practical as it's very sticky. My husband ended up eating it and he said he really liked the flavor and the ingredients. I think this can be a great product for older toddlers with more teeth to so more chewing! So I would recommend to a friend, just ones with older kiddos.

Convenient On The Go

I received this as a free sample from Beech-Nut. This flavor has more texture and seemed to break down better than the Banana & Pumpkin one. My baby was 8 months old so she gnawed and sucked it into submission. We packed this one in a lunch bag when we were out for the day. It got a little firm due to the cold but it was still no match for our little one.

Great snacks!

I received these as a sample. My son loves them and I think it's great that they are including excellent vegetables that babies normally wouldn't want to eat on their own

Great baby food

I get a free samples and My baby love this baby food!!!

Best snack ever!

I'm always looking for a good go to snack for my 1 year old! This was the perfect snack! I feel so good knowing I'm giving my 1 year old something I know is good for him! We as parents want to know our kids are eating as healthy as possible (even if not always possible) But these bars are the easiest thing to take on the go and with you wherever you go! I love this times a million! Faithful customer here always!!

Kid loves these

So disappointed that you've discontinued this great snack product.

Response from Beech-Nut®:

Hello! Our Fruit & Veggie Bars are new as of summer 2019, so they could be hard to find in stores! Try our store locator to find it near you.

You cant win them all.

My daughter did not like this particular flavor she loves the others but not this one. She was very vocal about it down right refusing to eat much of it. It may have been the spinach mixture. I tasted it and loved it.
See More