back
Naturals banana & pumpkin Fruit & Veggie Bars™
With just three ingredients, these snack bars are a veggie-packed alternative to sugary granola bars. Made only with banana, pumpkin, and dates, there's no added sugar in this non-GMO snack for kids. Stage 4 Banana & Pumpkin Beech-Nut® Naturals Fruit & Veggie Bars™ are a go-to snack you can feel good about, at home or on the go! Gluten-free snack with an easy-to-eat texture for little mouths, for babies 12 months and up.
Simple, nutritious snack bar for toddlers
Just 3 ingredients (Dates, Bananas, Pumpkin)
Each box contains 5 bars
Nothing artificial, gluten free
Included Inside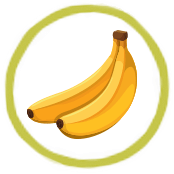 Bananas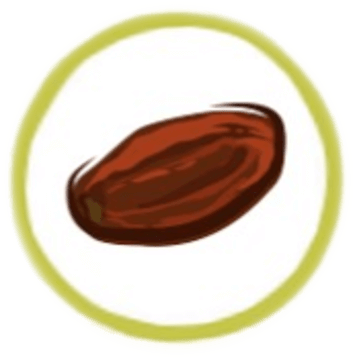 Dates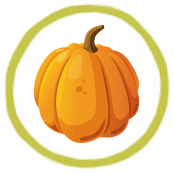 Pumpkin
Ingredients: dates, diced bananas, dried pumpkin.

For the most accurate and up-to-date product information, please always refer to the label on the package itself.
Easy to eat and yummy!

Had these for my 11 month old son. he eats them up faster than I can get them on his tray. he loves them!

What a GREAT gift!

Again another product from beech nut my son and i love i love beech nut

Better than Expected

I received this product as a free sample from Beech-Nut. My baby was about 8 months so I was not sure how it would go over. These bars are date based so I was a little worried about how they would break down. She loved it! She just gnawed and sucked on it until it was gone. It does leave a good mess on hands and face so be ready.

Chewy and tastes great

My toddler enjoyed this snack. Small enough for her to hold alone. And chewy, so I was worried about her stuffing her mouth with this snack. Love the combination of fruits and veggie. This is her favorite flavor

Great!

I received the Banana and Pumpkin Fruit & Veggie Bar as a free sample from Beechnut and my one year old daughter loved it! I always try to buy Beechnut products because I trust their ingredients. With this bar, I really love how she is getting fruit and a veggie since it's been a little difficult to get her to eat her vegetables lately!

3 Simple Ingredients!

I really like how this item gives my 1 year old more variety in on the go snacking. She and I both loved the taste. This will be a definite upgrade from her teething rice crackers.

Really good

My little one little one likes these even myself when we're out and about

Yummy, healthy, great on-the-go snack!

I received a sample of this bar from Beech Nut in exchange for a review and they did not disappoint! The texture is chewy, but not so solid that choking is a concern for toddlers. My 11 month old twins loved them - they picked little pieces of it right up and popped it in their mouths and enjoyed running around on it. I tasted a little bit too, and it is very tasty - the banana and pumpkin flavors come thru. My 8 year old snuck a piece and she loved it too- The bar smells and looks appealing- I will be purchasing these as snacks for my babies! Thank you Beech Nut!

DELICIOUS, chewy, easy to feed

I recieved 2 bars of these as a free sample. My 14 month old loves Beech-nut and these did NOT disappoint. I'm always looking for an easy way to combine fruit and veggies together on the go or even just at home. I try everything he eats and these were delicious! I decided to give it to him during a particularly stubborn lunch session and he gobbled it up! It is chewy, sweet and easy for a toddler with a limited amount of teeth to eat. It lists only three ingredients and I can taste it is natural! Lovenit Beech-nut. I WILL be buying boxes.

Daughter loved this

My ten month old loved this and the fact that she could hold it in her hand and exercise her newfound freedom of feeding herself was very helpful!! Texture is soft so no worrry for choking.
See More