back
naturals just spinach, zucchini & peas jar
A super combo of crisp spinach, mild zucchini and sweet peas packs maximum goodness into every jar. Stage 2 Beech-Nut Naturals just spinach, zucchini & peas baby food jars make eating tasty veggies a habit for your impressionable eater.
Stage 2 Baby Food Benefits:
Great first food for starting solids.
Excellent way to introduce textures and flavors.
Just real vegetables. Nothing artificial added.
Included Inside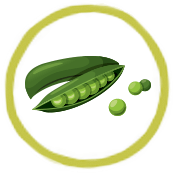 Peas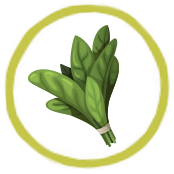 Spinach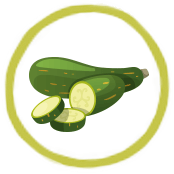 Zucchini
Ingredients: 51.75% zucchini, 31% spinach, 17.25% peas.

For the most accurate and up-to-date product information, please always refer to the label on the package itself.
Great consistency!

Fed this to my daughter last night! I was hesitant to give her something that had the possibility of being chunky (since she's 6 months with zero inclination of having any teeth) but when I checked the consistency of this, it was as smooth as all the other stage 1 jars I had given her!

Yummy Greens!

I wish I could post the video of my 6 month old daughter devouring the whole jar! She absolutely loves this blend! After every spoonful she smiles and mmmmms for more. Thank you for such a tasty blend of green veggies!!

Response from Beech-Nut®:

You're so welcome! Try our organic pouches too!

Blended perfectly!

My daughter absolutely LOVES this spinach, zucchini and pea flavor! And it's blended perfectly!
See More