back
Naturals spinach, zucchini & peas jar
Beech-Nut® Naturals baby food is real food for babies. For this Stage 2 Beech-Nut® Naturals spinach, zucchini & peas puree, we start with 100% natural, non-GMO veggies and gently cook them over indirect heat to preserve flavor and nutrients. This puree has a hearty texture that's inspired by homemade, so you can help introduce your 6 month old baby to new tastes and textures. Look for more Stage 2 Beech-Nut® combinations to help your growing little one love the taste of real food.
Nothing artificial added
Stage 2: for 6 months and up
Simple puree of 3 green veggies
Non-GMO Project verified
Included Inside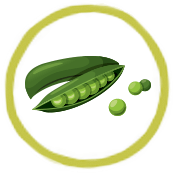 Peas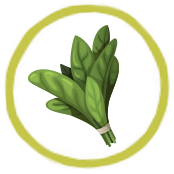 Spinach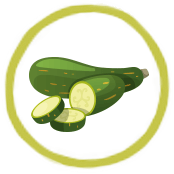 Zucchini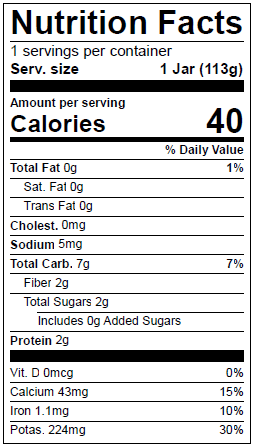 Ingredients: 58% zucchini, 22% spinach, 20% peas.


For the most accurate and up-to-date product information, please always refer to the label on the package itself.
Tastes good!

I bought this for my 8m old twins. They both loved it. My 10 year old decided she wanted to try it and said it tasted pretty good. So a win with ALL ages!

Good taste, unclear DV labeling

My son loves the taste of this purée. I give him this because of the spinach content, but the jar label doesn't specify how many milligrams of iron are in the jar. Additionally, it says the iron content is 8% of the "DV" but is it an adult's Daily Value or an infant's? Specifying the quantity of milligrams for all vitamins/minerals would be really helpful. Thanks for making quality food though :)

Great consistency!

Fed this to my daughter last night! I was hesitant to give her something that had the possibility of being chunky (since she's 6 months with zero inclination of having any teeth) but when I checked the consistency of this, it was as smooth as all the other stage 1 jars I had given her!

Yummy Greens!

I wish I could post the video of my 6 month old daughter devouring the whole jar! She absolutely loves this blend! After every spoonful she smiles and mmmmms for more. Thank you for such a tasty blend of green veggies!!

Response from Beech-Nut®:

You're so welcome! Try our organic pouches too!

Blended perfectly!

My daughter absolutely LOVES this spinach, zucchini and pea flavor! And it's blended perfectly!
See More