back
organics banana, blueberry & avocado pouch
Beech-Nut® Organics is real food for babies. This fruit and  veggie puree is one of our best sellers due to its slightly sweet taste and 100% natural ingredients you can take on the go. Stage 2 Beech-Nut® Organics Banana, Blueberry & Avocado pouch is one you'll want to stock up on for easy breakfasts, lunch box snacks, or afterschool treats. Try all the Beech-Nut® Organics pouches, including ones with added protein like black bean or yogurt as your baby grows.
Real ingredients, simply prepared™
Stage 2: for babies 6 months and up
With avocado to add a healthy fat
Organic and Non-GMO Project verified
Included Inside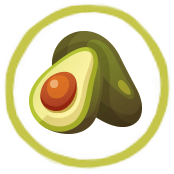 Avocado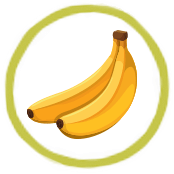 Bananas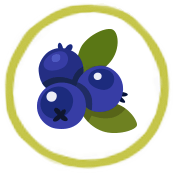 Blueberries
Ingredients: 68.667% organic bananas, 25% organic blueberries, 5% organic avocado, 1.33% organic lemon juice concentrate.

For the most accurate and up-to-date product information, please always refer to the label on the package itself.
Best pouch - no kidding!

My son is 4 and he still loves this as a snack! I feel better giving than the standard apple sauce! And it's so friggin good, I eat them!

amazing!

The Beech-Nut Organic Fruit Pouches are great!!!! We tried the Banana, Blueberry, & Avocado fruit pouch and my son loved it. He had no trouble picking the pouch up and holding it while he drank from it. He really liked the flavor, and so did I (yes, i tried it as well hahahahaha). The pouches are a great size for small hands to hold, and they're easy for an adult to hold as well. We did not have any issues with spills while he held and drank from the pouch. The pouches are resealable which is so great! This feature makes it especially great if my son doesn't finish it all. Being resealable makes it easy to take with us on the go as well. We are traveling and using it!!! The pouches do not take up a lot of space in your bag/purse either. perfect!! Thank you

Best baby food ever!!!

My little one absolutely loves Beechnut and I have to say I love giving it to her knowing that the only ingredients are exactly what they say the flavor is. She has been eating purees for about a month now and thanks to Beechnut it has been a great experience both knowing she loves it and I dont have to wonder what is in it.

Great and easy

These are perfect for travel I don't have to bring a spoon or baby food I can take them with me when I travel and when he gets hungry I just pop one out and squirt it into his mouth and works perfectly

Beechnut pouches

Love how they make them in pouches especially when we are on the go its way easier than careying containers

Beech-Nut Organic Pouches are so easy to use

Beech-Nut Organic Pouches are so easy to use, Easy to take on the go, easy enough that babies can feed it to themselves.

Yummy in the tummy

My grandson really loved the Organic pouches made by Beech -Nut. He ate all of it and there was nothing left to put in the refrigerator for the next time

Good choice for babies

I like that it is an organic product. I tried some. I would trust this as it's organic and a good choice for a baby. The beech nut organic pouches have a good variety and i like that it's blended with vegetables.

Great Product

My kids loved the melts . Would definitely buy again!

Great healthy snack option!

I was sent Beech-nut Organic pouch as a sample from a Pinchme box. My son loved them. They are a great, quick option for a snack. I love that they are healthy and have very short ingredients list. I would definitely buy theses for my kids.
See More