back
organics corn, kale & quinoa pouch
Beech-Nut® Organics is real food for babies. We take three 100% natural, organic ingredients – corn, kale and quinoa- and blend them into a puree that's easy to take on-the-go for a healthy snack. This organic veggie combo is a nutritious toddler snack or snack for kids that you'll feel good about choosing when you're on a busy schedule. It was designed for babies starting at about 6 months old, but this organic snack is perfect for toddlers, kids, or adults looking for a healthy snack.
Nothing artificial added
Excellent way to introduce textures and flavors
Easy-squeeze package encourages independent feeding
Organic and Non-GMO Project verified
Included Inside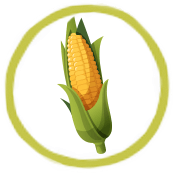 Corn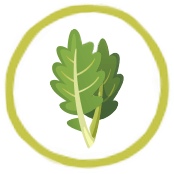 Kale
Quinoa
Ingredients: 48% organic corn, 35% water, 14% organic kale, 3% organic quinoa flour.

For the most accurate and up-to-date product information, please always refer to the label on the package itself.
Awesome veggie intake!

My daughter is 18months old and she loves this! She is becoming a bit more picky with food. This is about the only pouch flavor she still enjoys, which is fine by me because at least I know she is getting in her daily veggie intake!

Ok

I received this sample and had my twin 9 month old boys sample pouch. They ate it but not in haste and made faces. So, it was ok to them.

Healthy option

We were given this to sample. My son didn't seem to like it but he is a texture kid. I think he didn't like the pieces in it.

Very versatile!

I love the packaging of this item. It is easy for my son to use and to reseal if needed. He absolutely loved the combination of corn, quinoa, and kale! I love the variety that Beech-Nut offers.

Great combinations of foods and quality

My children have food allergies and Beechnut was incredible with answering all my questions and really knowing what was in their products. I used tons of beechnut products to test new foods like corn that are more challenging to give to a baby.

Yummy

My little one loved it! I gave it to him alone to taste and then mixed it with beechnut multigrain cereal. He ate it up!

My kids didn't really like it.

I received a free sample, my kids didn't really like this flavor.

LO loved it

I was not expecting my LO to like this combination, but she loved it. I tried it myself and was pleased by the flavor as well. I enjoy beechnut products for the organic ingredients. I was given a sample for my honest opinion.

My girl LOVED it.

My 9 month old baby LOVED this pouch! She ate it all in one sitting!

Amazing!

Baby loves this pouch and this brand. Super transparent ingredients. Smells great and tastes good.
See More