back
organic peas, green beans & avocado pouch
Turn little ones into veggie lovers with our Stage 2 Beech-Nut Organic Peas, Green Beans & Avocado pouch. We blend up triple green goodness: sweet peas and crisp green beans meet creamy avocado for a portable snack or side dish meant to inspire introduce your little one to the taste of veggies in a way they will love!
Excellent way to introduce textures and flavors.
Encourages independent feeding.
Easy-squeeze package for busy babies and toddlers.
Just real fruit and vegetables. Nothing artificial added.
Included Inside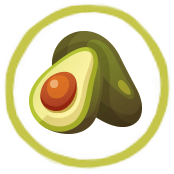 Avocado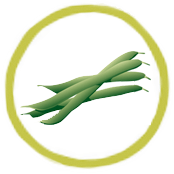 Green Beans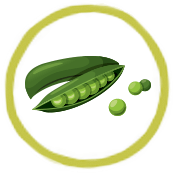 Peas
Ingredients: 60% organic peas, 35% organic green beans, 5% organic avocado.

For the most accurate and up-to-date product information, please always refer to the label on the package itself.
Great Veggie Blend

I received my sample and it is great. It can be hard to get my daughter to try new veggies. Come on everyone prefers an fruit over something like spinach or peas. She loved this though. I love that Beechnut is what it says it is. If it's green beans, the ingredients are green beans. When you are feeding your baby, you want to make sure you are getting quality and healthy.

Great taste

I got the product today and we tested it immediately the texture is incredible "baby to" eats everything and this enchanted "baby b" does not eat vegetables and has tasted the product, he liked it a lot I have bought other brands and at the beginning it is created as a hard stopper of food, in this case I do not pass that, it is noted that it is natural and without artificial things added we have enjoyed it

A must have in my house at all times!

This is the only pouch my little one will eat! He sees this pouch, gets excited, and has to have it. He has 4 of these pouches a day, minimum. I'm thankful that if he is going to be picky about pouches that at least it's a veggie one that is also organic!!
See More