back
Organics yogurt, carrot, mango & oat pouch
Beech-Nut® Organics is real food for babies. Our Stage 4 Beech-Nut® Organics Yogurt, Carrot, Mango & Oat pouch purees together rich yogurt, earthy-sweet carrots, sunny mango & hearty oat to create a textured blend your little one will love. perfect for babies 12 months and up. This squeezable, please-able pouch was designed for babies 12 months and up, but is a tasty treat for older kids and adults as well. Look for all of our Beech-Nut® Organics pouches to help your little one try a wide range of real foods.
Nothing artificial added
Great breakfast for developing tastes
Easy-squeeze package for busy babies and toddlers
Real whole milk yogurt, fruit, vegetables and grains
Organic and Non-GMO project verified
Included Inside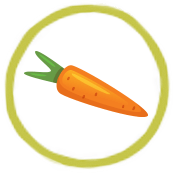 Carrot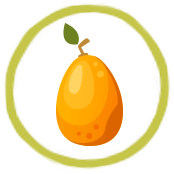 Mangoes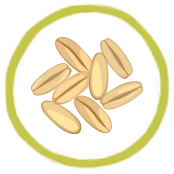 Oat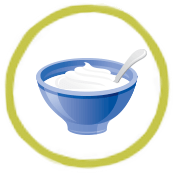 Yogurt
Ingredients: 33.08% organic mango, 32.29% organic carrots, 29.6% organic yogurt, 3% organic agave syrup, 2% organic oat flour, 0.03% organic lemon juice concentrate. Contains Milk

For the most accurate and up-to-date product information, please always refer to the label on the package itself.
good for me

no more babies in the hlouse but i now use these pouches as extra nutrients when i am out and about or ill

My Kinkajous Love the Pouches!

I run the only kinkajou sanctuary in the world. We have 8 permanent residents and board regularly. Oh my gosh — these pouches are a godsend! They're n nutritious and the kinkajous absolutely love them! It allows me to offer them a quick and healthy snack. Awesome stuff!

Baby loved it!

I received this as a sample and was surprised to see yogurt used in a pouch. My son hasn't been introduced to dairy yet but he loved this flavor. I love that Beechnut uses such a variety of quality ingredients and flavor combinations.

Yum!

I received this as a free sample from Beech-Nut directly. Very nutritious and delicious. My little one liked it a lot and it was super convenient with quick clean up.

Duno

Kids enjoyed it but I wish there was no added sugars

Sweet goodness

My 8 month old loves this! She loves anything yogurt and it's nice and sweet. It's smooth and just right

Easy, healthy, and delicious

This was the first time my daughter ate something like this. I was very pleased with the ingredients ans she liked the taste. It filled her up for breakfast and was quick and easy. I will definitely buy again and try the other flavors too.

Yummy in his tummy

Baby boy LOVES carrots and yogurt the combo made his day. He can eat a whole pouch in one sitting. We recieved this as part of a free sample. The texture is smooth and easy for the kiddos to hold themselves or you can easily squeeze into a bowl.

Simple, perfect for the diaper bag!

We loved this pouch flavors pleased my girl and pouch makes it an easy one to take with you! Beechnut always had great quality so always pleased with that aspect as well!
See More