back
pumpkin, zucchini & apple veggies on-the-go pouch
Rich pumpkin, sweet zucchini and crunchy apple with a sprinkle of real cinnamon make for a crisp, festive bounty of fall flavors available anytime inside every pouch of Stage 2 Beech-Nut® Veggies On-The-Go Pumpkin, Zucchini & Apple baby food pouch. This convenient pouch is great for babies starting around 6 months, and can be served to toddlers as well as a perfect lunch box snack or afterschool treat.
Real fruit and veggie blend for on-the-go
Stage 2: for 6 months and up
Convenient pouch
No added sugar
Included Inside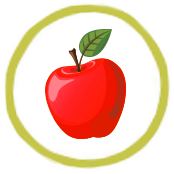 Apples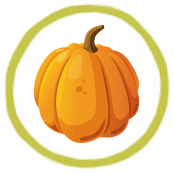 Pumpkin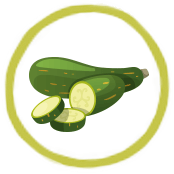 Zucchini
Ingredients: 38.43% Apples, 31% Pumpkin, 30% Zucchini, 0.5% Lemon Juice Concentrate, 0.07% Cinnamon


For the most accurate and up-to-date product information, please always refer to the label on the package itself.
An Veggie Win for Parents!

We can buy 48 and they will not last a week in my house! Heathy snack food win for mom!

My son loves it!

I received a free sample of this pouch. My reviews of all BeechNut flavors my son has tried will be the same: HE LOVES THEM ALL! The free sample has nothing to do with this positive review as we have already tried most, if not all, Stage 1 and Stage 2 even before this sample has arrived. My husband and I highly recommend BeechNut to any parent who can't make homemade food for their little ones.

Great taste

I got the product today and we tested it immediately the texture is incredible "baby to" eats everything and this enchanted "baby b" does not eat vegetables and has tasted the product, he liked it a lot I have bought other brands and at the beginning it is created as a hard stopper of food, in this case I do not pass that, it is noted that it is natural and without artificial things added we have enjoyed it

Overall amazing!

I got this item through the insiders program! Love the smell. My daughter loved it. Slurped it down in about 3 seconds!
See More