back
strawberry fruity oat bars™
Good things happen when real fruit and whole grains come together. That's why there's only summery strawberries, plump raisins and sweet dates blended with whole-grain oats in our Stage 4 Strawberry Beech-Nut Fruity Oat Bars™. Share the good! Delight your tot with this chewy, fruity granola bar that's like a taste of sweet summer.
Just 5 ingredients; gluten-free.
Easy-to-eat texture makes learning to chew easy.
Real food for real taste. No artificial colors, flavors or preservatives.
Included Inside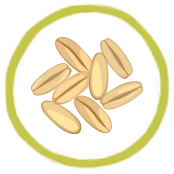 Oat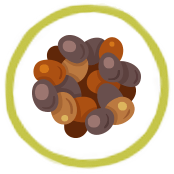 Raisins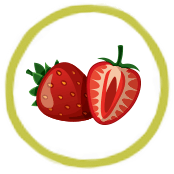 Strawberries
Ingredients: Whole Grain Oats, Raisins, Dates, Sunflower Oil, Dried Strawberry.

For the most accurate and up-to-date product information, please always refer to the label on the package itself.
Made in a facility that processes tree nuts.
5 ingredients!

These are awesome! My daughter thinks they're good and I love them too. I can't believe how sweet they are with no added sugar and only 5 ingredients! With so many processed foods out there, it's nice to have a gluten free, peanut free option with minimal ingredients. -Love!

Delicious!

Our 16 month old daughter loves these bars! Thank you for creating delicious, healthy and fun bars that she loves to eat :)

Delicious!

I bought these to put in my kinder's lunch. I threw one in my purse for a road trip and was delighted to find it still there on a long workday when I was really hungry and needing some fuel. They're delicious! Both my daughter and I are enjoying these! They are not just for toddlers! Simple ingredients and a portion size just right for a pick me up or snack!
See More