back
sweet potato, mango & yogurt Melties™
For this ideal first snack for your baby, we blended sweet potato and mango with creamy yogurt to make a melt-in-your-mouth morsel of wholesome goodness for tots aged 8 months and older. We used only 8 ingredients to make this Stage 3 sweet potato, mango & yogurt Melties™ snack—which is why they're so delicious and simple. Resealable bag helps them stay fresh on the go; 4 servings per bag.
Yogurt-based Melties™ in resealable bag
Stage 3: for babies 8 months and up
Contains dairy
Simple snack for babies and toddlers
Included Inside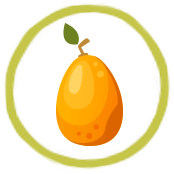 Mangoes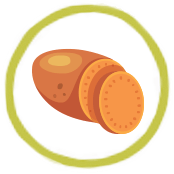 Sweet Potatoes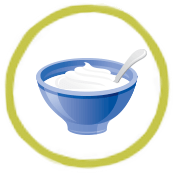 Yogurt
Ingredients: Cultured Reduced Fat Milk, Sweet Potato, Mango, Non Fat Dry Milk, Cane Sugar, Whey Protein Concentrate, Fruit Pectin, Mixed Tocopherols (To Preserve Freshness) Contains Milk

For the most accurate and up-to-date product information, please always refer to the label on the package itself.
Melts in his mouth

Yogurt melts are my son's favorites. They're bite size and big enough for baby hands to feed themselves.

Snack ,yogurt melties

Chloe loves this snack very much. If allowed she would love to eat the whole package.

Tastes great!

My little one can't get enough. He would eat the while bag if he could.

Great for little hands

These are so great for little ones. They just seem to love to pick these melts up. They gobble them right up. My 3 year old also request some. I love that there is only 8 ingredients.

Great ingredients

Samples given to us. My son wasn't a huge fan although he is kinda picky. They tasted a little tart to me.

Sweet potato / fruit flavor

We received these as a free sample and we love it. My daughter loves the flavor. They are very easy to pack in a diaper bag and have them on the go.

Based on my baby...

For some reason, my guy won't go for these. I tasted them and compared to the other products we've tried I think they're definitely on par. Maybe it's this particular flavor or a phase??? I received these as a sample but will definitely purchase another flavor and see how he likes them!

Kid approved.

I was given a free sample and my kids really liked them.
See More