Fingerprint Cookies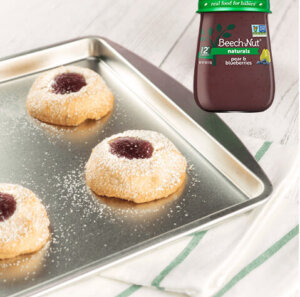 Who knew you could bake with baby food? Our Beech-Nut® purees are perfect for making these fruit-filled, buttery cookies perfect for the holidays (or anytime!). This super simple recipe requires just 7 ingredients and roughly 20 minutes of your prep time.
What you'll need (makes 48 cookies):
1 1/2 cups unsalted butter, at room temperature

1 cup granulated sugar

1 large egg

1 tsp vanilla

3 1/4 cups all-purpose flour

1/2 tsp salt

Confectionery sugar

[For the filling] 2 jars (4 oz each) Beech-Nut® Naturals™ Pear & Blueberry, plus

1/2 cup granulated sugar
Instructions:
Preheat oven to 350°F.
Make the filling: In small saucepan, combine the Beech-Nut® fruit puree with sugar; cook over medium heat, stirring often, for 5 minutes or until mixture is thick and bubbling. Let cool completely.
Make the dough: Beat butter with sugar until light and fluffy. Add egg and vanilla; beat until completely combined. Add flour and salt; beat on low until just combined.
Roll by tablespoonfuls into balls; arrange 2 inches apart on parchment paper–lined baking sheets. Lightly press thumb into center of each ball to make small indentation; fill with 1/2 tsp of filling.
Bake both trays in the oven, rotating and switching pans halfway through, for 20 to 22 minutes or until cookies are golden brown around edges.
Transfer to wire rack; let cool completely. Dust with confectionery sugar.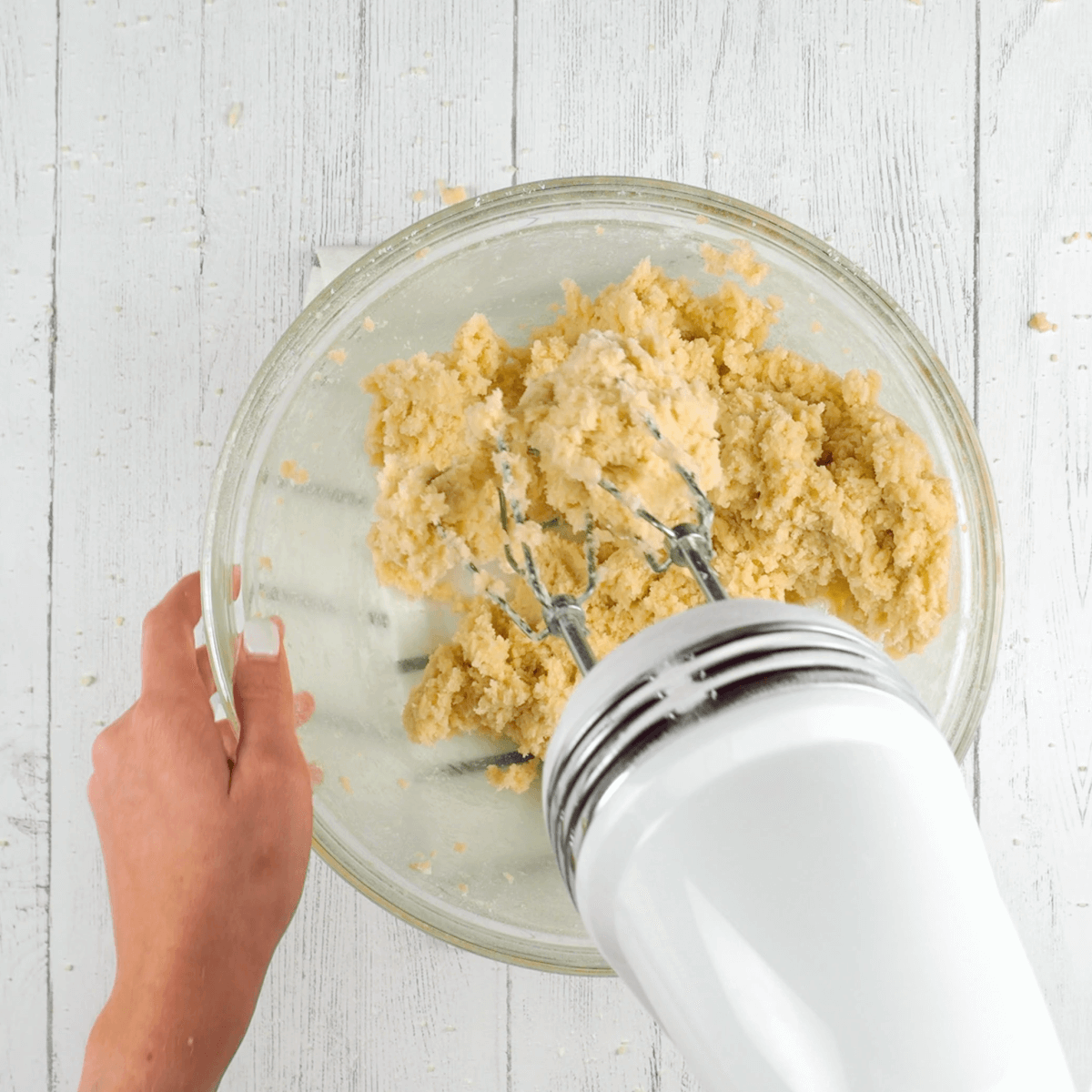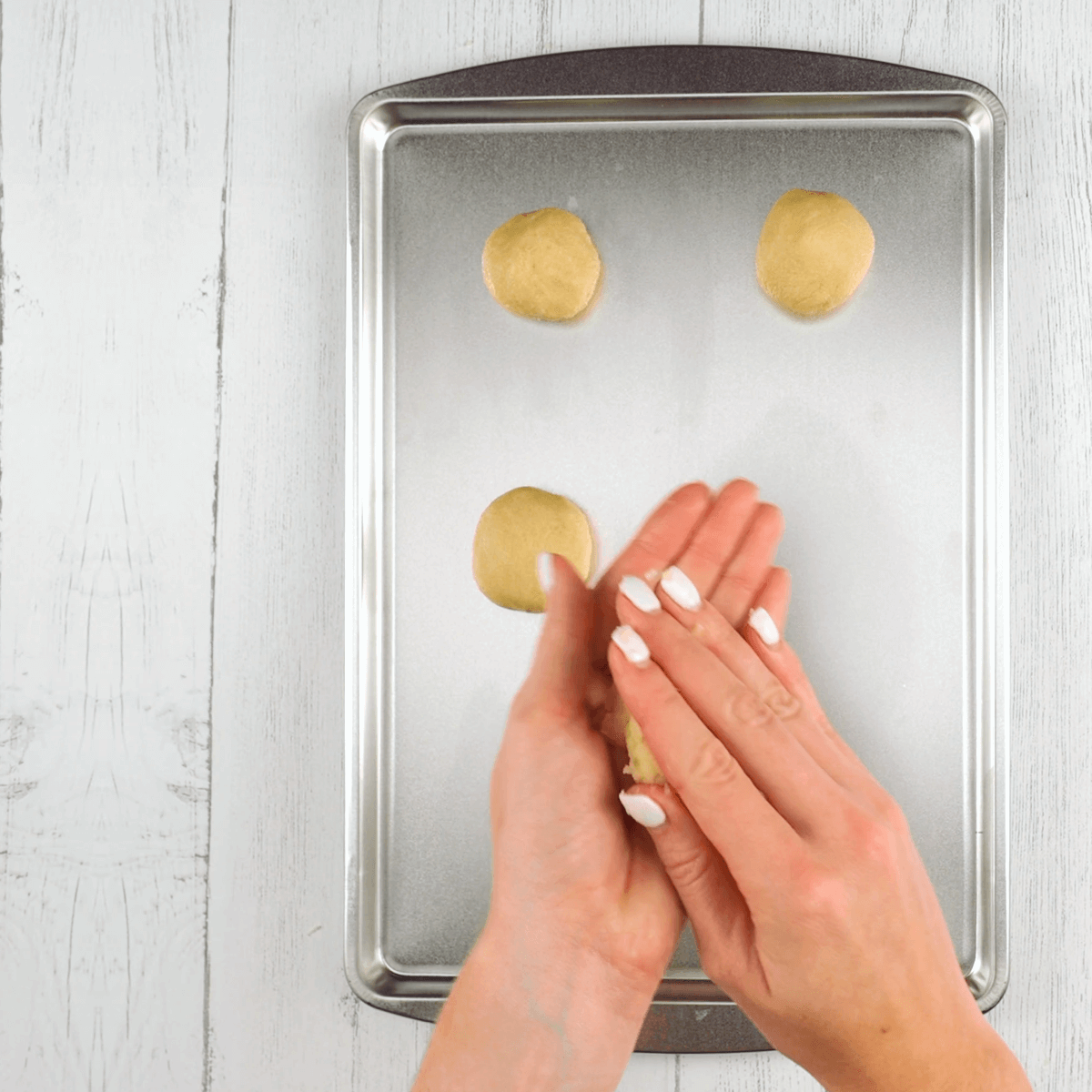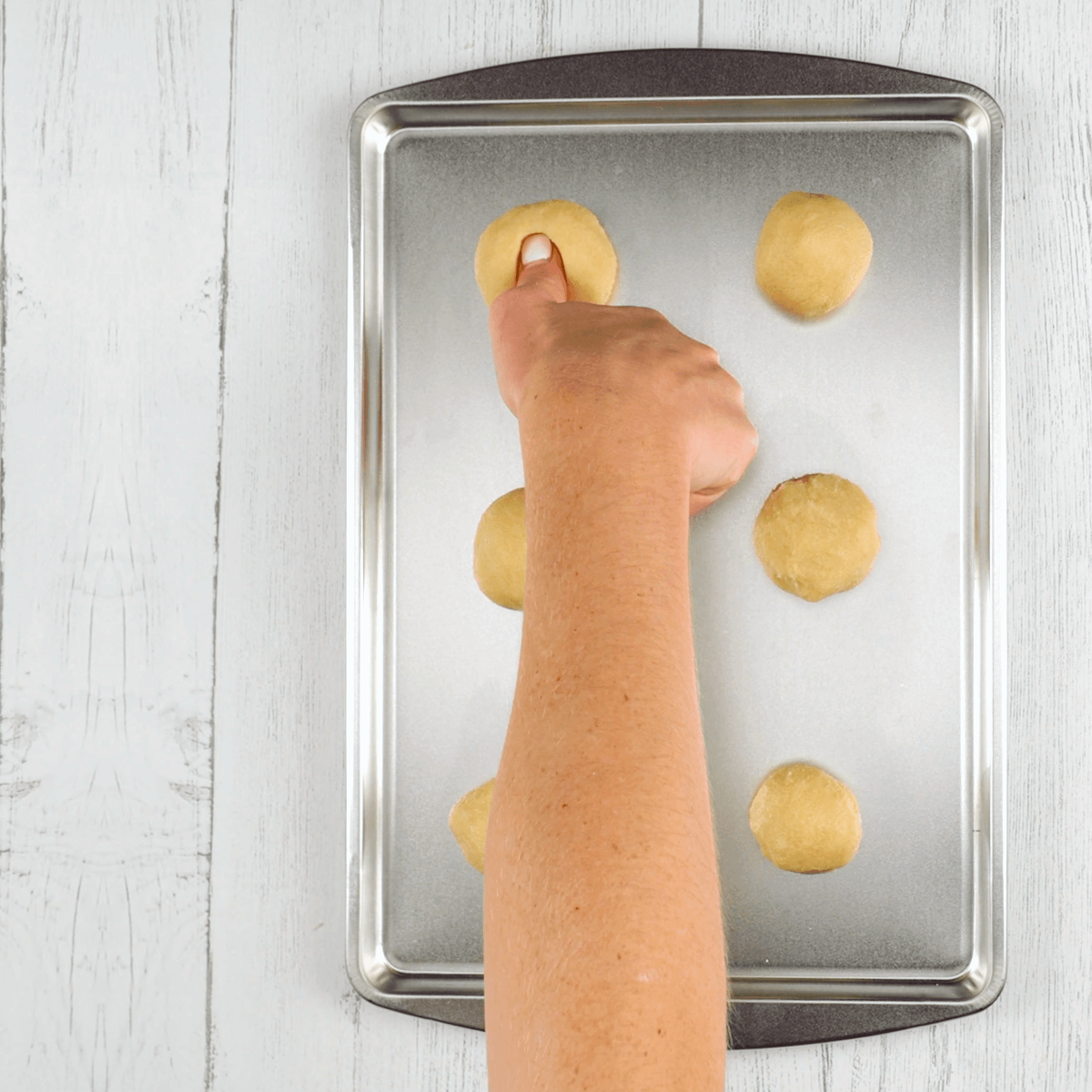 Tip: Cookies can be stored in an airtight container for up to 3 days or frozen for up to 1 month!