Healthy Carrot Muffins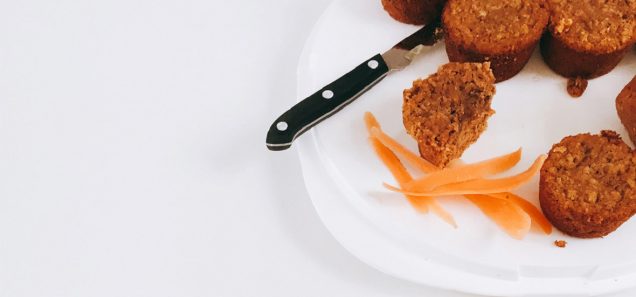 What you'll need:
½ c coconut oil, softened
½ c coconut sugar
1 jar Beech-Nut banana
1 jar Beech-Nut carrots
2 carrots, grated
2 flax eggs, beaten
1 c all-purpose gluten-free flour
1 t chia seeds (boiled or soaked)
½ c gluten-free oat bran
1 t baking soda
1 t pumpkin pie spice
½ t salt
Prep Time: 15 minutes | Cook Time: 15-20 minutes | Servings: 12 servings
Directions:
Preheat oven to 375°F and prepare muffin tins with grease or paper liners. Boil or soak chia seeds in water until they are soft and create a gel or paste-like consistency.
In a bowl, cream together coconut oil and coconut sugar. Then, add additional wet ingredients (including the chia seeds). In a separate bowl, mix dry ingredients.
Combine both bowls, but don't overmix. Spoon the batter into tins and bake for 15-20 minutes.