spinach, zucchini & peas purée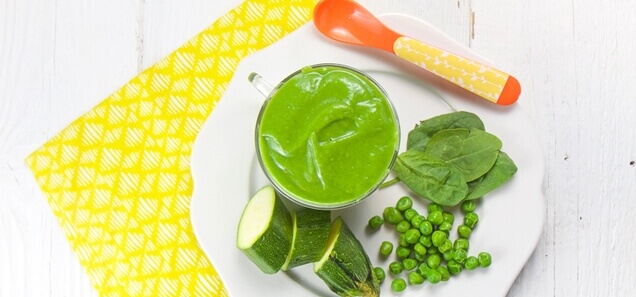 This crisp green baby food purée has a smooth and subtle flavor that will please even the pickiest of eaters.
When my youngest daughter was around 8 months old, she refused to eat any pea purée that I put in front of her. She went from loving her pea purées to clamping her lips down so tight I thought she might actually hurt herself whenever she saw anything resembling pea purée come near her. She meant business, and that business was closed for peas.
I tried everything I could think of – peas and apples, peas and mangos (not a good combination by the way), peas and broccoli. None of them worked.
It wasn't until I finally mixed it with zucchini that she would eat it again. Believe it or not, zucchinis have a super mild flavor when they are gently steamed, so serving it with just a couple of pureéed peas gave her (and me) the confidence to start eating them again.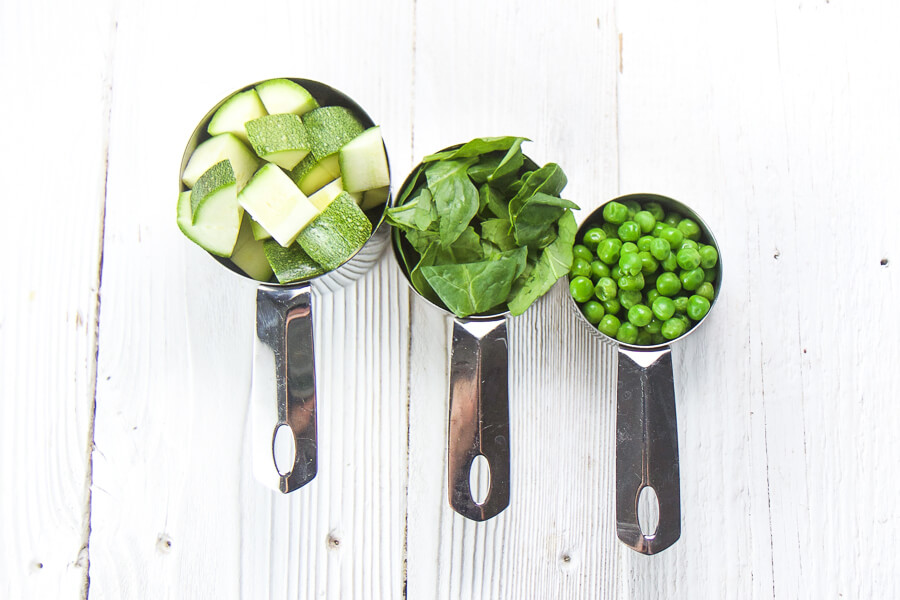 Spinach, Zucchini & Peas Beech-Nut Naturals Copycat Purée
1 cup zucchini, roughly chopped
1/3 cup spinach
1/4 peas
Instructions:
In a medium saucepan, bring 2 inches of water to a boil.
Place a steamer basket over the boiling water and add in the zucchini, cover and steam for 5 minutes.
Add the spinach and the peas on top of the zucchini, cover and steam for an additional 2 minutes.
Let cool slightly. Reserve steamer water.
Transfer all of the ingredients to a blender or food processor and puree on high speed for 1 minute. If purée is too thick, add in reserved water, breast milk or formula in 1/4 cup increments until you reach your desired consistency.
Serve and enjoy!
Age: From about 6 months of age
Yield: 6-8 ounces
Prep Time: 2 minutes
Cook Time: 7 minutes
Storage: Store in an air-tight container in fridge for 3 days or in freezer for 3 months