Pumpkin Spice Overnight Oats
We love a good quick and easy meal – and not to mention one you can make by reusing your glass baby food jars! Make this quick breakfast for toddlers the night before, let it sit overnight in the fridge, and boom… breakfast is done! (And not to mention, packed with the goodness of real fruit or veggie.)
Pumpkin Spice Overnight Oats
1/2 cup of rolled oats

1 jar Beech-Nut® Naturals Apple & Pumpkin or Bananas (flavor is up to you!)
1-3 tbs of milk

Cinnamon to taste
Step 1: Mix it all in a bowl adding cinnamon to taste.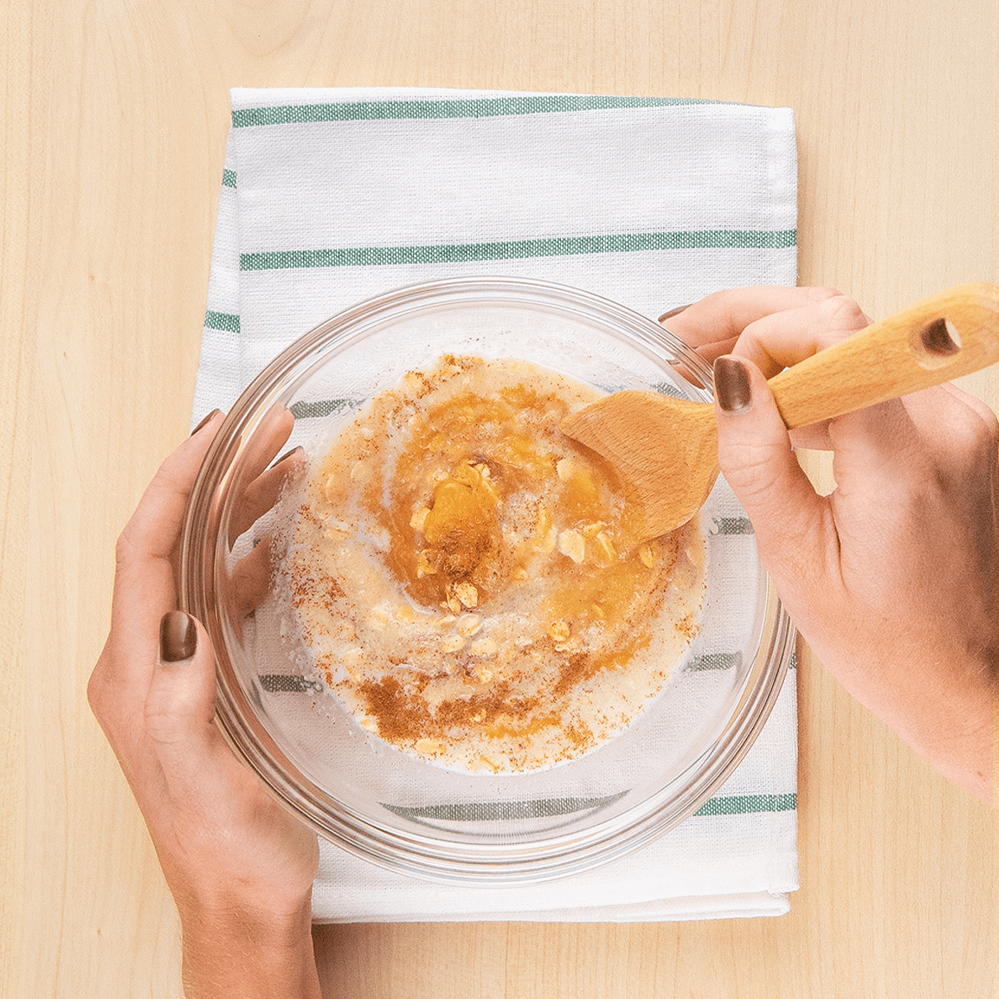 Step 2: Add back into a jar (try doubling the recipe above to make 3 full jars).
Step 3: Put back in the fridge with the lids on, and let sit overnight. Tada! Done! Let us know what flavors you create and which ones your little ones like best!