Pineapple Puddings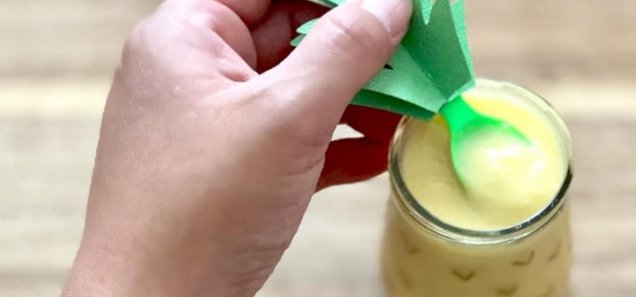 Get those tropical summer vibes flowing with this little Pineapple Pudding dessert! Use #upcycled baby food jars to make these mini treats, perfect for 'grammable moments at your summer picnics or pool parties! Enlist your little ones' help by letting them crush the graham crackers or mix up the pudding.
Materials used (makes 6):
6 Beech-Nut® jars
Green cardstock

Small spoons 

Glue gun 

1 package of graham crackers 

Two 3.4 oz vanilla pudding boxes 

2 jars Beech-Nut® Naturals Banana, Orange & Pineapple purée

2 cups milk

1/2 cup crushed pineapple


1/4 cup sour cream
Instructions:
Soak jars in warm sudsy water, peel the labels, use a mixture of baking soda and vegetable oil to remove sticky residue.
Use Cricut to cut out pineapple leaves. I found a pineapple image and separated the leaves from the fruit and scaled the size down to match the spoon. You can also just print out an image and trace onto the card stock.
Each spoon uses two pineapple leaves. Bend one leaf in half and open, so that it is bent like a "V." They use hot glue gun to glue "V" leaf on top of the other flat leaf. Then glue onto spoon.
Put 6 graham crackers in a ziplock bag and use rolling pin to finely crush.
Mix all pudding ingredients together in a bowl.
Pour a thin layer of graham cracker to the bottom of each jar and then pipe or spoon pudding into jars to the top. Add your "leaf spoon" and voila!
If you want to add "texture" to your pineapple jar grab a gold pen and draw little "v's" all over your jar.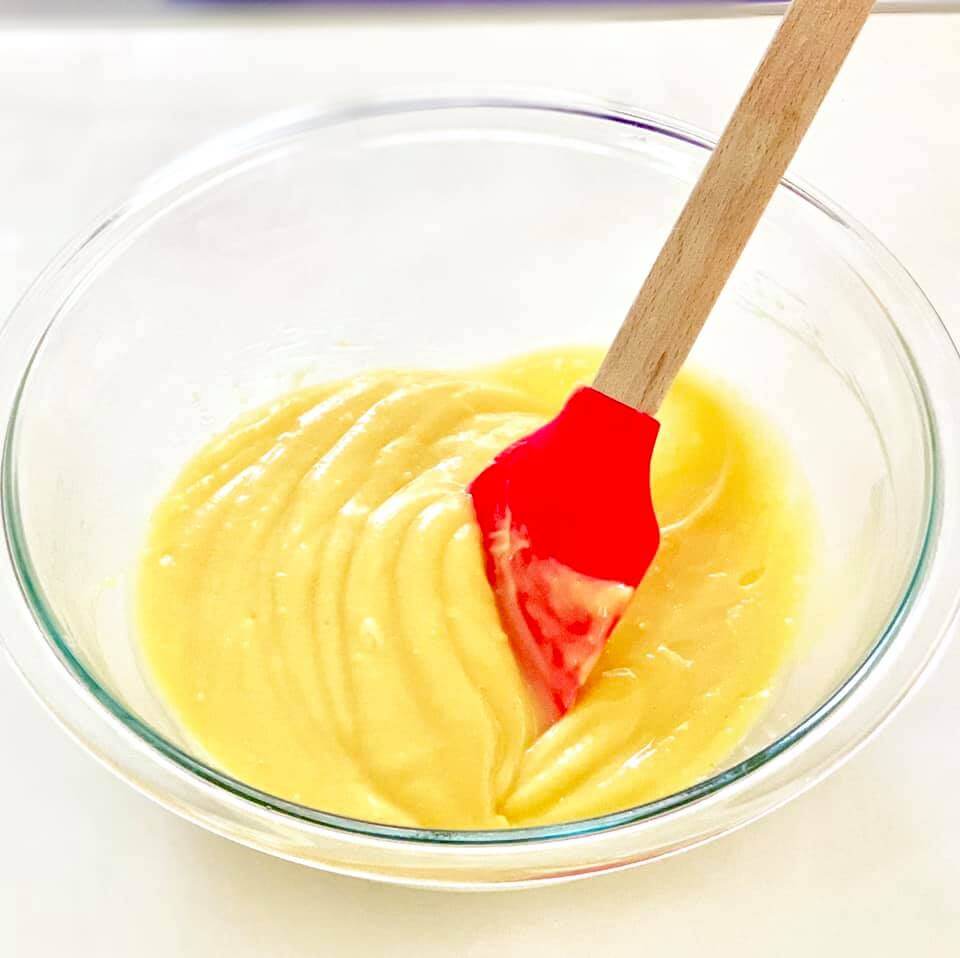 Enjoy your summer treat with some friends! 🍍