Join Our Family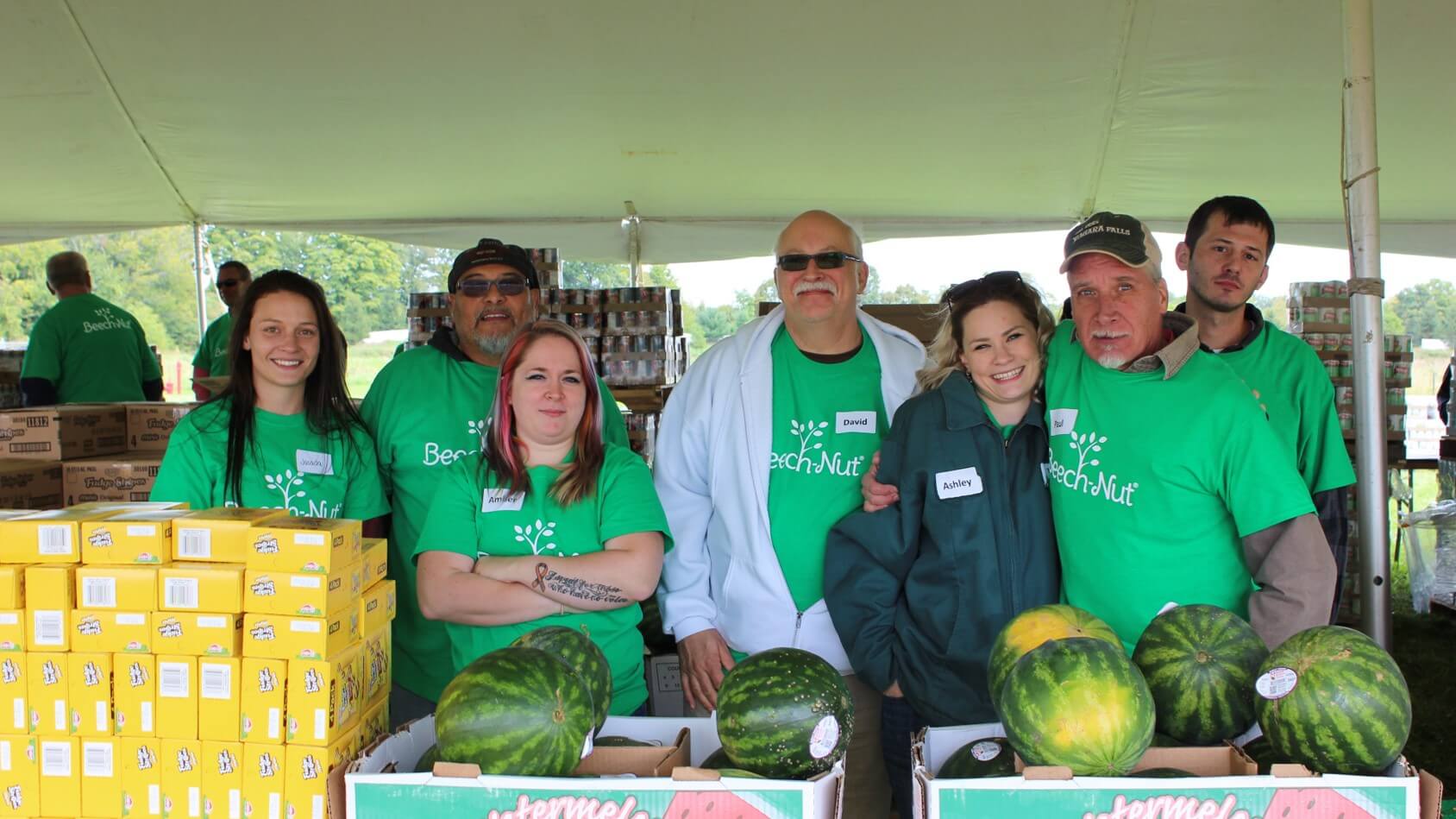 Beech-Nut Nutrition does more than just make real food for babies. We care deeply about making a positive impact through our promises to the people we serve, the communities we operate in, and the planet we live on. Established in 1891, Beech-Nut began making baby food in 1931, and today it all happens in our LEED-certified facility in Amsterdam, New York.
We are looking for passionate people to join us across positions in R&D, Manufacturing, Supply Chain, Administration, Marketing, and Sales. Click below to see open positions!
Inspired at Beech-Nut
Focus on Family
We offer comprehensive health and wellness benefits, encouraging a healthy lifestyle and helping you plan for the future. We also offer generous parental benefits to support moms, dads, and families.
Culture
Our mission is to delight consumers by conserving the goodness of nature. You will be surrounded by colleagues who care deeply about this mission and have fun accomplishing it! Learn more about Our Story here.
Expertise
Our production facility features state-of-the-art technology, equipment, and standards that allow us to produce non-GMO, natural, and/or organic foods we're proud to serve our – and America's – little ones.
Location
Upstate New York's capital region, near both Albany and Saratoga Springs, has so much to offer! We love the scenic Adirondack trails for hiking and skiing, diverse cultural events, and mix of neighborhood styles.
Our Values
Change
If the business demands it, we will change our focus and adapt.
Entrepreneurship
We serve our customers and consumers with top quality products that meet local needs.
Speed
We challenge ourselves to do things faster in support of change and entrepreneurship.
Empowerment
We share power and trust each other to deliver against our high standards.
Family
We care about our business, each other, and having a family life.
Open Positions
We are currently hiring
for the following positions
Search Jobs
There are no open positions in this category
There are no open positions in this category
There are no open positions in this category
There are no open positions in this category
There are no open positions in this category
There are no open positions in this category
There are no open positions in this category
There are no open positions in this category
There are no open positions in this category
There are no open positions in this category