back
Beech-Nut® chicken + chicken broth jar
For babies 4 months and up, this blend of tender chicken and chicken broth has a smooth texture that's a good choice for babies starting solid food. This Stage 1 Beech-Nut® chicken + chicken broth makes for a flavorful, protein-packed meal that's easy to eat. Made with chicken and chicken broth; no added flavorings (no onion or garlic added) or artificial preservatives.
Real chicken and chicken broth
Stage 1: for babies 4 months and up
Adds protein to baby's diet
No added seasonings

Caution: do not microwave jar; contents may splatter, causing burns
Formerly known as Beech-Nut® Classics, this jar now has a new look!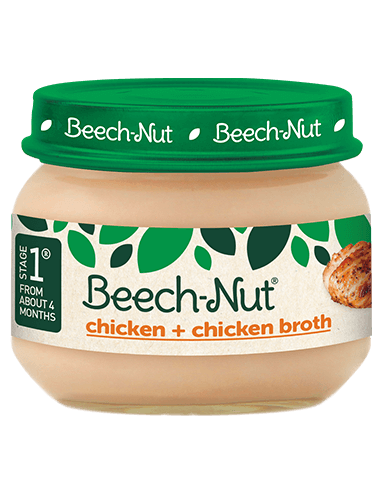 Included Inside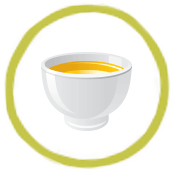 Broth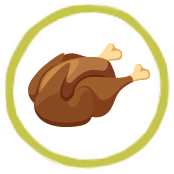 Chicken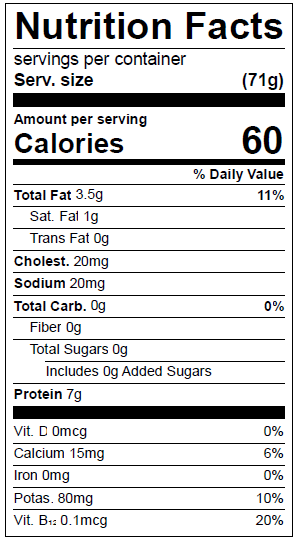 Ingredients: Finely ground chicken, chicken broth.

For the most accurate and up-to-date product information, please always refer to the label on the package itself.
simple ingredients

This chicken and broth product is great when mixed with rice for dogs. My dog loves it and it's nice and bland. He is my baby so I feel it apropos to feed him this.

Response from Beech-Nut®:

Thanks - we love our fur babies, too! All babies deserve real food! :)

Awesome texture!

I love how you make this to be real chicken. My daugher loves these! Perfectly minced! No other company makes this like you guys do. I usually mix this into anything like a veggie or some applesauce and she loves it!

Using as a cat food

I have been using the chicken & broth to feed my cat because she has a swallowing problem and cannot eat anything solid. Our Vet recommended feeding her this because she will not eat canned cat food. I now have 3 of my cats eating this food daily. I dont think it smells bad considering it is jarred meat. Glad my girl can eat and hold it down. It saved her life.

Works great for a cat/dog with sensitive stomachs!

I have been purchasing this for several months now since my once cat needed a diet for a sensitive stomach and he would not eat the prescription food the vet recommended. This is wonderfully pureed and only has chicken and broth, no other additives. I mix a heaping teaspoon with some wet chicken cat food and it seems to have helped. While I could make this myself I worry about storing chicken for too long. By the way, it smells like pureed chicken, nothing else!

Disguisting

When we opened this jar we were overwhelmed by the small that I can only describe as a bad bowl movement. We tried to mix it with some oatmeal like we do for all of her food and she literally gagged herself trying to swallow it and vomited.

Chicken

I think this product is just ok. I would prefer if the chicken with chicken broth came in the regular 4oz vs 2.5oz. I usually mix it with another item like a vegetable puree from the Beechnut line. The texture is not sightly but I'm guessing it's the broth that makes it look like something is spoilt. Hard to explain but in any case, I have no problems with the product. Just wish it came in a bigger jar especially since it's a lot more expensive than the 4oz jars.

First Food

I received this to try. I already knew I love. This was my daughter first food. I'm breastfeeding. I take vitamins and eat plenty of good meals. I am not sure how much protein is in my milk. I liked giving her this as her first food for the extra protein. She liked it. I love that Beechnut is what it says it is. If it's green beans, the ingredients are green beans. When you are feeding your baby, you want to make sure you are getting quality and healthy
See More